Bandage Treatment on foot joint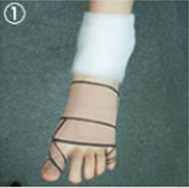 To avoid abrasion, pad the area in front of the ankle with cotton.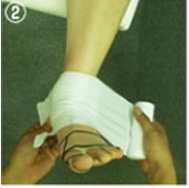 Keep the foot flexed at 90 degrees and start wrapping the bandage from ankle.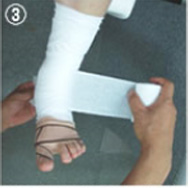 Use one-third of the roll.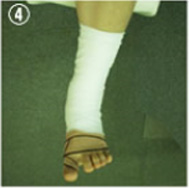 Use 7cm width bandage to wrap over it once again. (3-4 times)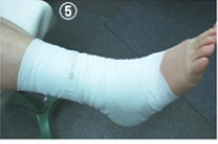 Completed!