Heel lock supporter
When the sole is imbalanced, excessive shock and torsion will affect the ankle and cause further injury. This heel lock supporter absorbs shock and torsion waves to maintain the balance of the ankle.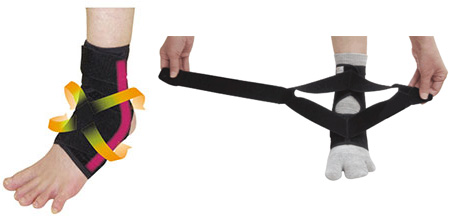 ---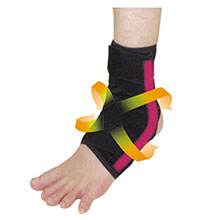 Product Name:AKK-003
Description : Heel lock supporter
Price:7,509 Yen (Tax included)

Attention!
Please read the purchase procedure and return & exchange policy before purchase. Thank you for your understanding.
【Notice】
【Heel lock supporter】

● We recommend initially using the product for 2 to 3 hours and gradually extending the use time accordingly.

● Please do not wear the support while sleeping.

● In case of rash or other symptoms, please discontinue use and contact a specialist.

● Not for medical use.

■ Size
M(around instep : 20-24cm)
L (around instep : 24-28cm)

■ Color
Black

■ Material
Nylon, Cotton, Polyurethane, Others

■ Contains only one side/ For both right and left

■ Made in Japan