Knee supporter
Knee Supporter(Contains only one piece, works for either the right or left leg)/AKD-002 The knee supporter features a crossed belt from right and left to support the knee tightly on both sides, helping to absorb excess shock and torsion waves and protecting the knee. The supporter opens completely and is easy to wear and take off.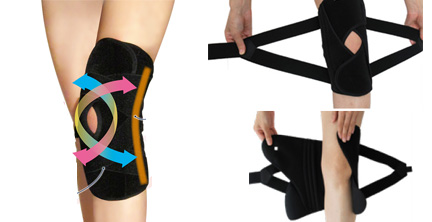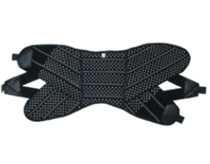 ① Set knee supporter behind the knee with leg extended.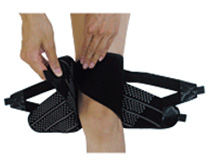 ② Velcro the upper belt of the knee supporter.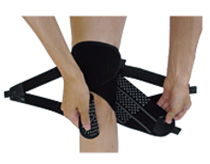 ③ Velcro the lower part of the knee supporter.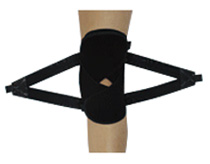 ④ Secure the V-shaped belt from both right and left.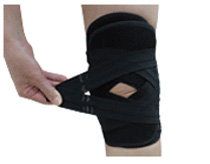 ⑤ Hang V-shaped belt on patella and stop in right next to it.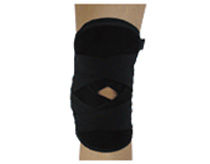 ⑥ Make sure knee cap is visible.
---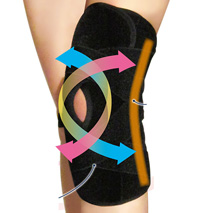 Product Name:AKD004
Description : New Knee Supporter
Price:7,344 Yen (Tax included)

Attention!
Please read the purchase procedure and return & exchange policy before purchase. Thank you for your understanding.
【Notice】
【Knee supporter】

● We recommend initially using the product for 2 to 3 hours and gradually extending the use time accordingly.

● Please do not wear the supporter while sleeping.

● Please do not over-tighten the supporter.

● In case of rash or other symptoms, please discontinue use and contact a specialist.

● This product contains Velcro. Please be careful not to damage your clothes.

● Not for medical use.

■ Size
M-L
Above knee measurement 38-50cm
Below knee measurement 31-47cm

■ Color
Black

■ Material
Body-Nylon/Polyurethane
Belt-Nylon/Polyester/Polyurethane
Coil bone-Steel

■ Contains only one piece- suitable for both the right and left legs.

■ Made in Japan
BLOG
2018-08-20

2018-08-06

2018-07-31