Neck supporter
Many people suffer from neck pain as well as autonomic imbalance caused by neck imbalance. This neck supporter supports the weight of the head to lighten the load to the neck. It is favored to use on trains or airplanes and also when using a laptop.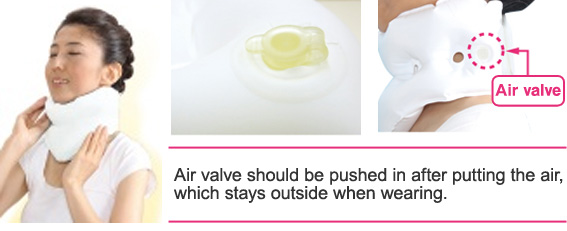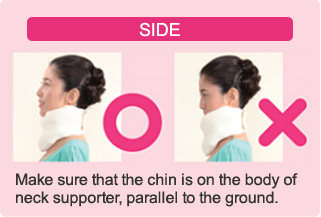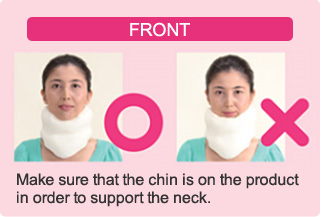 ---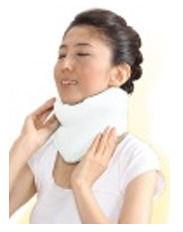 Product Name:AKF-005
Description : Neck Balance Supporter

Price:4,180 Yen (Tax included)

Attention!
Please read the purchase procedure and return & exchange policy before purchase. Thank you for your understanding.
【Notice】
【Neck supporter】

● In early stages, those with a weak or imbalanced neck may feel fatigue or muscle pain due to the pressurization exercising effect. In that case, it is suggested to start wearing the supporter for short periods of time.

● We recommend initially using the product for 30 minutes and gradually extending the use time accordingly.

● Please discontinue use when feeling sick or discomfort.

● Please do not wear the support off while sleeping.

● In case of rash or other symptoms, please discontinue use and contact a specialist.

● This product contains Velcro. Please be careful not to damage your clothes as well as the cover.

●Not for medical use.

● Do not to use while driving a car or riding a bicycle.

■ Size
free
(adjustable according to the air amount)

■ Color
Body-White
Cover-Navy or light blue with dots

■ Material
body:Polyurethane
cover: Cotton, Acryl, Nylon, Polyurethane

■ Made in Japan